Full Time Program (Discounted)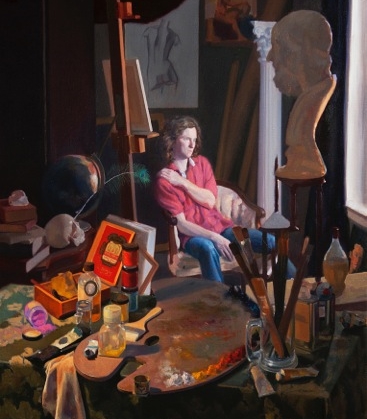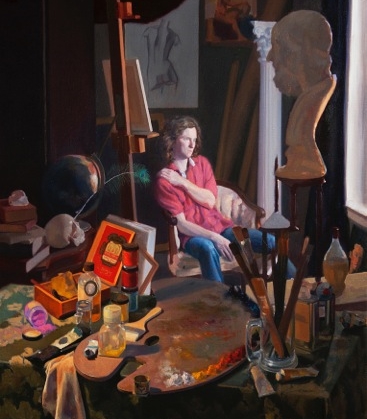 Full Time Program (Discounted)
Tuesday
8:00am -11:00am Portrait drawing & painting
11:30am - 2:30pm Fine Art Studio.
 
Thursday
8:00am - 11:00am Fine Art Studio
11:30am - 2:30pm Figure drawing & painting


Monday and Wednesday
8:00am - 2:30pm Open Studio (optional)

 
Portrait Drawing / Painting Class
For centuries, portrait drawing was a central part of any curriculum in traditional atelier or academy of art. It always begins with drawing classical casts. Plaster casts are copies of classical sculptures, they offer simplified form, do not move and are white in color, which makes learning the fundamentals of drawing the head much easier.
Students will learn the principles of picture plain, proportion, massing, geometry of organic form, structure, perspective, symmetry, tonal relationships and likeness. This class will consist of three 3-hour cast drawings, one 6-hour cast drawing, one 6-hour life model portrait drawing and one 9-hour life model portrait drawing.
Figure Drawing / Painting Class

Figure drawing is the most demanding and most disciplined endeavor for any student to undertake and is a vital skill for academic and professional success in many areas of art and design. Working from a life model, students will examine the elements of drawing and painting the human figure, which include: gesture, proportions, rhythm, structure, massing, form, tonal relationships, and perspective. This class will begin with one 3-hour short gesture drawing, then three poses in 3 hours, followed by three 3-hour drawings, moving up to 6-hour and 12-hour poses.
Fine Art Studio
In this class students will learn how to create there own original art work from the beginning to the finish peace.They will start learning basics of composition and putting ideas into conceptual sketches. Mediums and various techniques will be taught through demonstration and practice.
Students will select a subject matter and direction they would like to pursue.
Individual assignments are tailored according to specific interests and career aspirations, such as: Genre, Imaginative/Fantasy, Figurative, Decorative, Portraiture, Still Life, Nature, and Illustration.
Students will create 2-3 pieces of their original fine art work.
Open Studio

Open Studio is for full time students only. It offers the full use of Atelier facilities, plaster casts and props to work on portrait, still life or fine art pieces. Student can continue working on their in class assignments or work on their extra curricular projects. In the real life artist are working on their own, in their studios. Using this open studio time gives students advantage of learning how to work on their own, at the same time getting feedback, critique and advice from the instructor. The critique of open studio work is done in the instructed class.